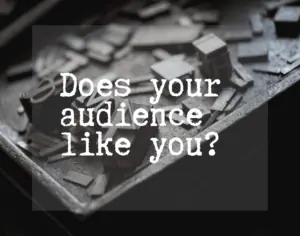 "…if we are in the missional mode, we have no choice but to use social media to engage the culture. In God's sovereignty, in the providence of God, God has raised us to serve in the moment God has given us. That's the challenge of Christian response to technology." – Leonard Sweet, American theologian, pastor, and author.
Your church needs to consider the main reasons behind social ministry. Social media is now a way of life. Your audience is connected to 20 plus social networks, ten plus messaging channels, and several chatbot platforms. Social ministry needs to take place in real-time.
The benefits of social media marketing include:
Offering online engagement to your audience.
Building church awareness and sharing stories
Reaching new people.
Promoting events and services.
Ten questions that can help with a church social audit:
What social channels are appropriate for my church?
What social platforms are performing well for my church?
What type of marketing strategies have been effective in the past?
What is your niche audience's expectation from you?
How are they engaging with social platforms?
In what ways can your church use social ministry to reach out to them?
What kind of posts have worked well in the past?
What can your church offer the online audience through social channels as a solution to their pain points?
Do you need to get rid of any irrelevant or outdated content on any of your social channels?
Is your church social media strategy consistent with the bandwidth of your digital ministry team?
Those leading churches in North America are grappling with the extent to which technology and digital media now permeate people's lives. Does your audience like you on social platforms?
A word of caution to leaders. Your church cannot be using too many social networks. Doing too little on social media is a mistake, but doing too much is even worse.
Several staff members of Elevation Church manage their social media and YouTube strategy. Most of the churches do not have such a team to work their digital marketing strategy. It is a flawed model to copy. The size of your team determines what needs to be done.
---